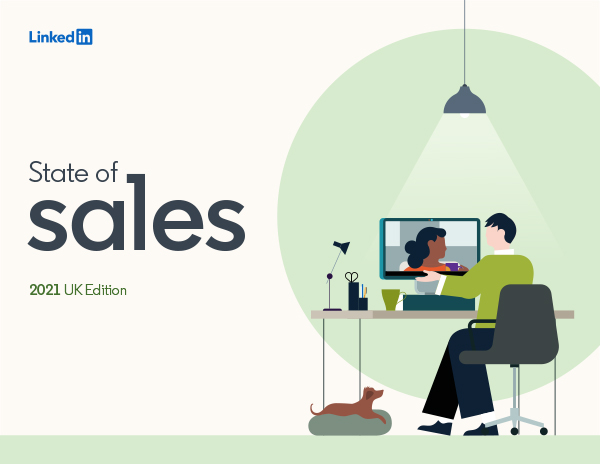 LinkedIn has produced its annual report on the State of Sales (2021) and here are my takeaways from it…
Sales coaching tools have emerged to take on a vital role in the pivot to virtual and are now used by 28% of sales professionals. Interestingly, it's salespeople who exceed their target by 25% or more who make the greatest use of these coaching tools, with 39% leveraging them to build new skills and adopt new sales techniques. In times of change and disruption, a growth mindset and an appetite for learning distinguish sales' top performers.
My summary: Over a third of high achievers consistently invest in their own development – if it works for them to achieve great results…
Customer referrals are the most effective tactic around, chosen by 41% as one of the techniques yielding the highest conversion-to-opportunity rate.
My summary: Whenever you do a great job for a customer, ask them who else they might know that could benefit from your services. If you don't ask…
Overall, 71% of salespeople describe sales intelligence tools as critical to closing deals. Top performers are more than twice as likely to describe them as extremely critical, with 31% doing so compared to 13% of their peers.
My summary: Gone are the days where a salesperson's results are exclusively down to their 'skills' – technology plays a huge part in achieving results so stop looking at your CRM as a negative admin chore and embrace how it can help you become a big-time player.
Top-performing salespeople (those who exceed their quota by 25% or more) do several things differently to their peers. They use sales technology more often – and they regard tech tools as more critical to their success. However, the most significant difference is the consistency with which these sales professionals put the needs of buyers first – even ahead of the needs of their own organisation. The 45% of top performers who say they always do this is almost twice as high as the proportion of their peers (25%).
My summary: No sh*t Sherlock! Enough said.
80% of buyers in the UK say they're more likely to consider a brand's products or services if the salesperson challenges their way of thinking. However, only 10% say that they experience it very often.
My summary: Hearing, "We've always done it this way" is a GREEN light for you to ask the right questions and challenge the status quo. Almost all buyers who were interviewed as part of this study are telling us salespeople their minds are open to being challenged so why aren't we doing so?!
Sales is an ever-evolving job and, as is the way of life, those who can continually adapt are the ones who will prosper most!
Contact me to see how I can help you achieve your sales goals: owain@dremur.co.uk